Broward County Convention Center Events Division Leases Office at Nearby Resolve Marine Building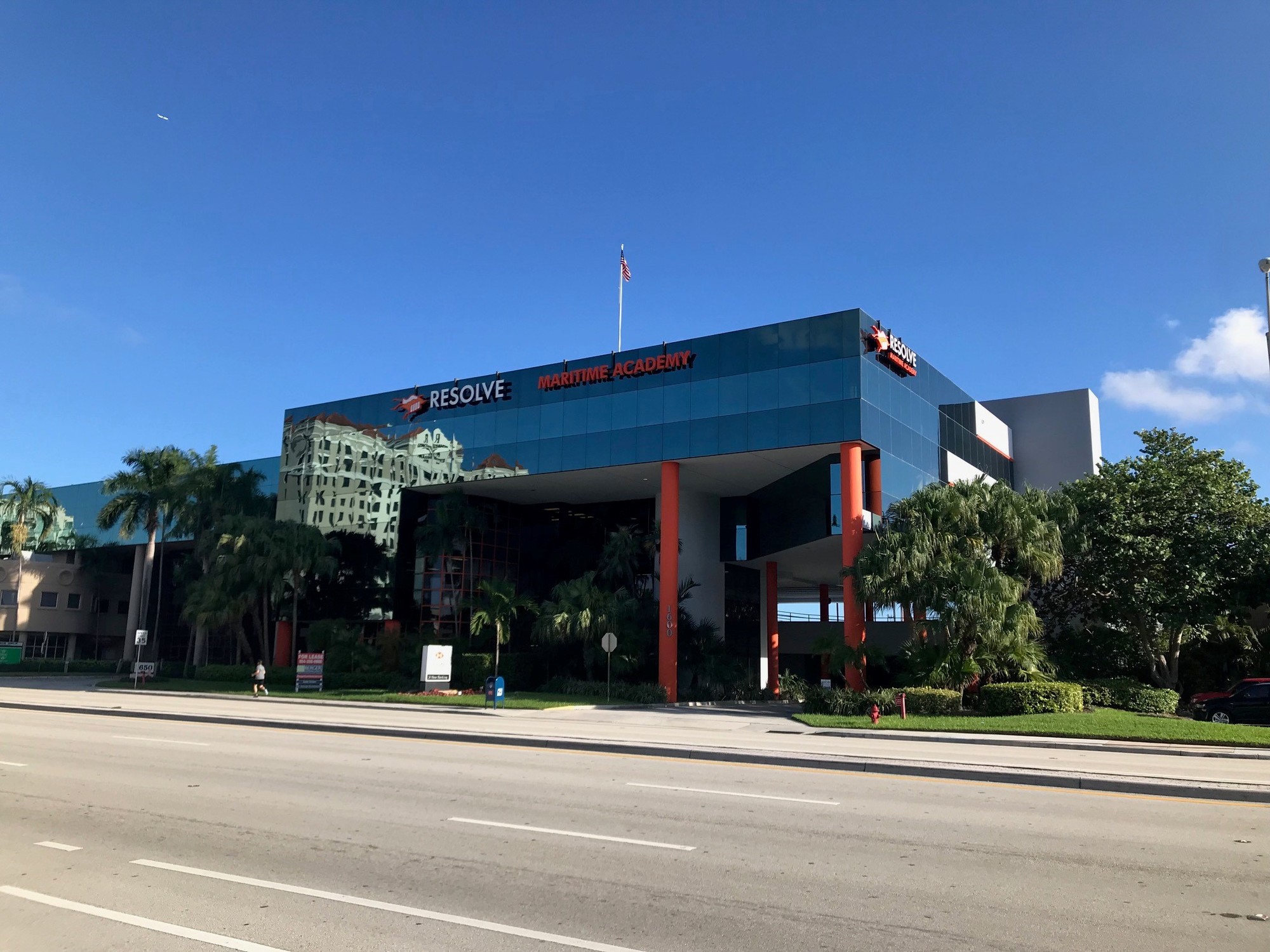 FORT LAUDERDALE, Fla. (November 7, 2019) – Berger Commercial Realty/CORFAC International Senior Vice Presidents Judy Dolan and St. George Guardabassi recently represented Sixteen Hundred Seventeenth, LLC in leasing 4,352 sq. ft. of office space in the Resolve Marine Building to Broward County for its Convention Center Events Division.
Located at 1600 S.E. 17th Street across from the Greater Fort Lauderdale/Broward County Convention Center, the Resolve Marine Building will accommodate Convention Center staff during the venue's expansion, which includes 525,000 sq. ft. of additional meeting space and an upscale 800-room headquarters hotel.
"The building was chosen by Broward County due to its location just across the street from the Convention Center, which offers staff convenient access to the site during the expansion process," Dolan said. "Additional benefits include numerous restaurants within walking distance and close proximity to downtown Fort Lauderdale."
The Resolve Marine Building is a 36,497-sq.-ft. office building located along 17th Street Causeway in the heart of the "Yachting Capital of the World." The building is 100 percent occupied with tenants that include Resolve Maritime Academy, MHG Insurance and HSBC Bank.
For more information about Berger Commercial Realty's landlord representation services, call 954-358-0900.
About Berger Commercial Realty/CORFAC International
Berger Commercial Realty/CORFAC International is a regional, full service commercial real estate firm based in South Florida. Independent and privately owned since its founding in 1998, the firm is a member of CORFAC International, a global network of independently-owned commercial real estate brokerage firms. The firm's property management and brokerage services include tenant/landlord and buyer/seller representation; project and construction management; receiverships; agency/project leasing; capital advisory/investment sales; retail services and more. For more information, visit www.bergercommercial.com.
About CORFAC International
CORFAC International (Corporate Facility Advisors) is comprised of privately held entrepreneurial firms with expertise in office, industrial and retail real estate leasing and investment sales, multifamily property acquisitions and dispositions, property management and corporate services. In association with global affiliates, CORFAC International has 60 North American offices and 20 offices in global markets. Founded in 1989, CORFAC firms completed more than 11,000 lease and sales transactions totaling approximately 500 million square feet of space valued in excess of $8.5 billion in 2015. For more information on the CORFAC network, call 224.257.4400 or visit www.corfac.com.