What it Takes to Grow in South Florida's Commercial Real Estate Market: Berger Commercial Realty Shares Its Secrets for Success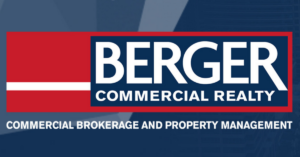 A lot has changed since the founding of Berger Commercial Realty in 1998. In the beginning, the firm was a property management company with just two employees – Lloyd and Tammy Berger. Lloyd supervised property management while Tammy handled the accounting for the firm's three clients and their properties, which totaled 280,000 square feet of space; a stark contrast to the 7 million square feet that the firm manages today.
Within the first few months of the firm's opening, the duo hired their first employee with one simple goal – to offer their teammates a reasonable work/life balance while providing clients with an institutional-grade product and the hands-on, client-centric approach of a small company.
Needless to say, Berger Commercial Realty has succeeded in meeting and exceeding this goal, helping to propel the firm to new heights.
Today, Berger Commercial Realty is one of South Florida's leading independent and privately owned, full service commercial real estate firms, providing regional and national clients with comprehensive services including tenant/landlord and buyer/seller representation, project and construction management, receiverships, agency/project leasing, capital advisory/investment sales, retail services and more.
Lloyd remains active in the firm's growth as president, overseeing a team of more than 60  brokers, property managers and commercial real estate professionals at three locations serving the Fort Lauderdale/Broward County, Palm Beach County and Miami-Dade County markets.
It is the team's dedication and hard work that fuels the success of our business. Their efforts have been recognized year-after-year with dozens of CoStar Power Broker Awards, annual designations from the South Florida Business Journal as a Top Commercial Property Management Firm and Top Commercial Real Estate Brokerage, and consistent recognition from the Daily Business Review as South Florida's Best Commercial Real Estate Brokerage Firm and Best Commercial Property Management Firm.
As Berger Commercial Realty continues to flourish in South Florida's highly active commercial real estate market, so too does the team, which continues to grow in order to best serve every clients' needs.
With an ever-expanding client list and burgeoning market of existing and soon-to-arrive inventory, Berger Commercial is always seeking talented, new employees who are passionate about client service. If you think you may be a good fit for Berger Commercial Realty's award-winning team, check out their open opportunities at bergercommercial.com/join-our-team!