CRE Expectations vs. Reality for 2020 and Beyond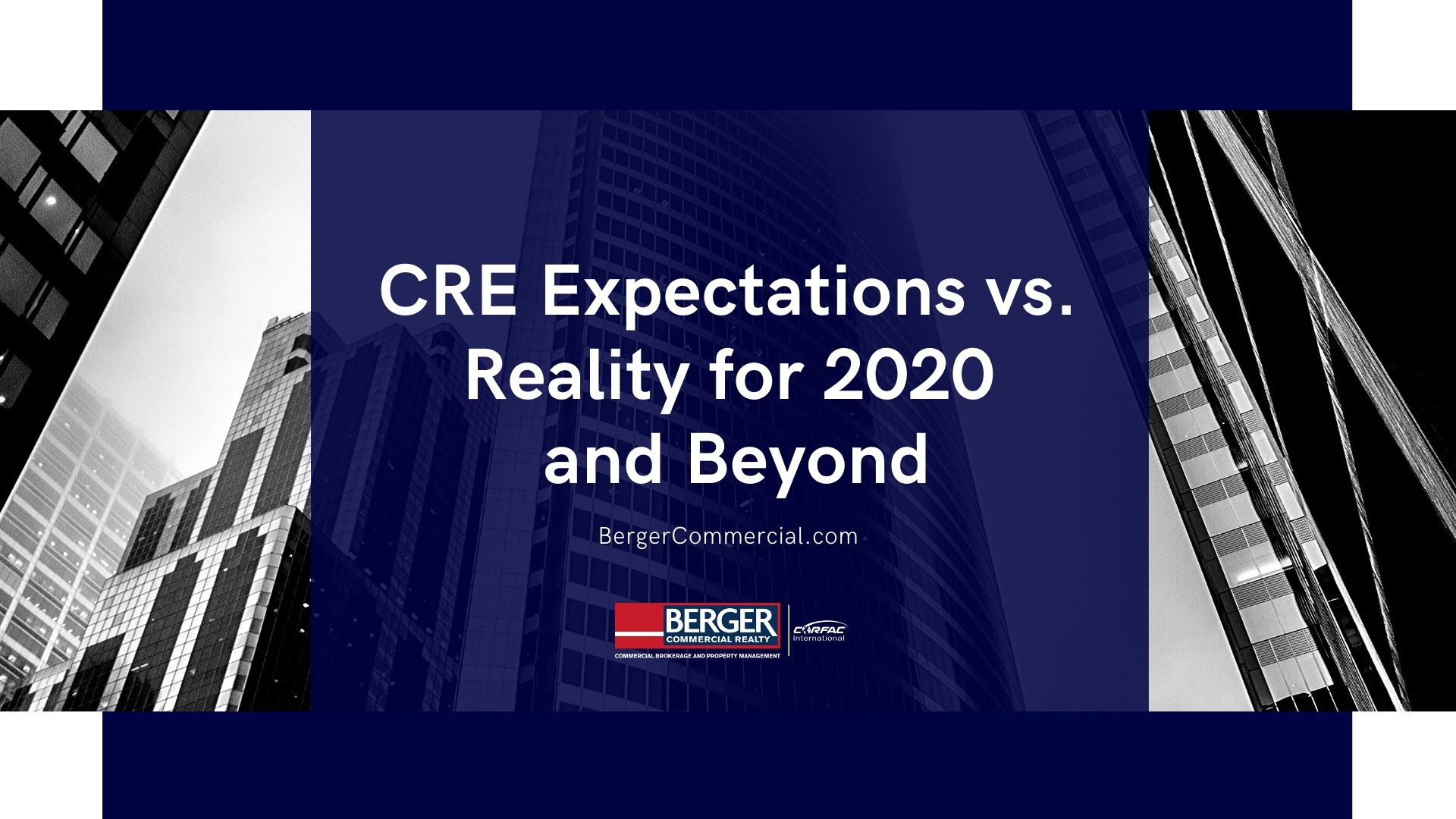 As the US economy's expansion surpasses a decade, Deloitte's Uncharted Territory report casts commercial real estate (CRE) as an attractive investment alternative. With bond yields low and equities looking shaky, investing in CRE makes more sense than ever before. To understand why, we need to consider the current state of the economy and the strength of CRE fundamentals.
How the current expansion has continued for so long
To combat the worst economic crisis since the Great Depression, in 2008 the Fed turned to an unconventional strategy previously employed by the Bank of Japan: quantitative easing (QE). QE is a method for creating monetary stimulus when interest rates have already been cut so low that further reductions are ineffective or impossible. The central bank buys securities, which increases the money supply, spurring banks to lend more and businesses to continue investing, allowing the economy to enter an expansion phase.
The desired expansion began in 2009 and has continued through 2019. No other expansion has lasted over a decade, with typical expansions lasting about 59 months. This has led to fear that a recession must be around the corner.
Though most economists agree that recessions are bound to happen, considering a 2020 recession as inevitable is a mistake. It ignores the effects of QE and low interest rates, which have resulted in consistent Gross Domestic Product (GDP) growth at a low rate. This opens the possibility of continued slow and steady growth in coming years, rather than the high growth of previous expansions that burned out much quicker. The Federal Open Market Committee (FOMC) forecasts a 1.9 percent growth rate for 2020 and 1.8 percent for 2021.
Jim Cramer, host of CNBC's Mad Money, counsels against 2020 pessimism because he believes no one can accurately predict whether a recession will rear its ugly head during that year. Money making opportunities will still abound in 2020, so sitting on the sidelines over recession fears is a mistake. The key is choosing the asset classes that benefit from the current economic conditions.
CRE is one asset class investors need to embrace as we go into the uncertainty of 2020.
CRE investment versus stocks and bonds
In addition to recession fears, the US-China trade war, unrest in Hong Kong, European and Chinese deceleration, and Brexit all weigh heavily on global trade, investments and equities. Most family office managers see geopolitical turmoil as a risk and predict falling stock prices. With interest rates so low, fixed income investments offer a poor alternative.
In this environment, Deloitte sees CRE as an excellent alternative to stocks and bonds. Though it is not immune to the vagaries of an uncertain economy, CRE's fundamentals are in superb shape. Consider the following:
The April 2019 AFIRE survey indicated continued global investor confidence in CRE.
CRE vacancy levels continue to decline.
Total transaction volume increased 2 percent year-over-year as of Q2 2019.
Despite tightened CRE lending standards, loan demand remains strong.
The Real Capital Analytics Commercial Property Price Indices increased 2.4 percent in Q2 2019, while the national all-property index increased 6.5 percent year-over-year.
Commercial property cap rates remain stable.
CRE executives remain optimistic, with a solid 73 percent expecting increases in transaction activity. As the low interest rate environment continues to punish bondholders and equities face pressure, CRE remains on solid footing. If the FOMC and Jim Cramer are right, a 2020 recession is far from inevitable, and the next one may be years away. In the meantime, economists expect low GDP growth rates, and family office managers fear equities are tapped out. CRE, however, remains fundamentally strong and highly profitable.
About Berger Commercial Realty/CORFAC International
Berger Commercial Realty/CORFAC International is a regional, full service commercial real estate firm based in South Florida. Independent and privately owned since its founding in 1998, the firm is a member of CORFAC International, a global network of independently-owned commercial real estate brokerage firms. The firm's property management and brokerage services include tenant/landlord and buyer/seller representation; project and construction management; receiverships; agency/project leasing; capital advisory/investment sales; retail services and more. For more information, visit www.bergercommercial.com.
About CORFAC International
CORFAC International (Corporate Facility Advisors) is comprised of privately held entrepreneurial firms with expertise in office, industrial and retail real estate leasing and investment sales, multifamily property acquisitions and dispositions, property management and corporate services. In association with global affiliates, CORFAC International has 60 North American offices and 20 offices in global markets. Founded in 1989, CORFAC firms completed more than 11,000 lease and sales transactions totaling approximately 500 million square feet of space valued in excess of $8.5 billion in 2015. For more information on the CORFAC network, call 224.257.4400 or visit www.corfac.com.