Berger Commercial Realty's Steve Hyatt Negotiates Sale Of Fort Lauderdale Medical Office Buildings For $313 Per Square Foot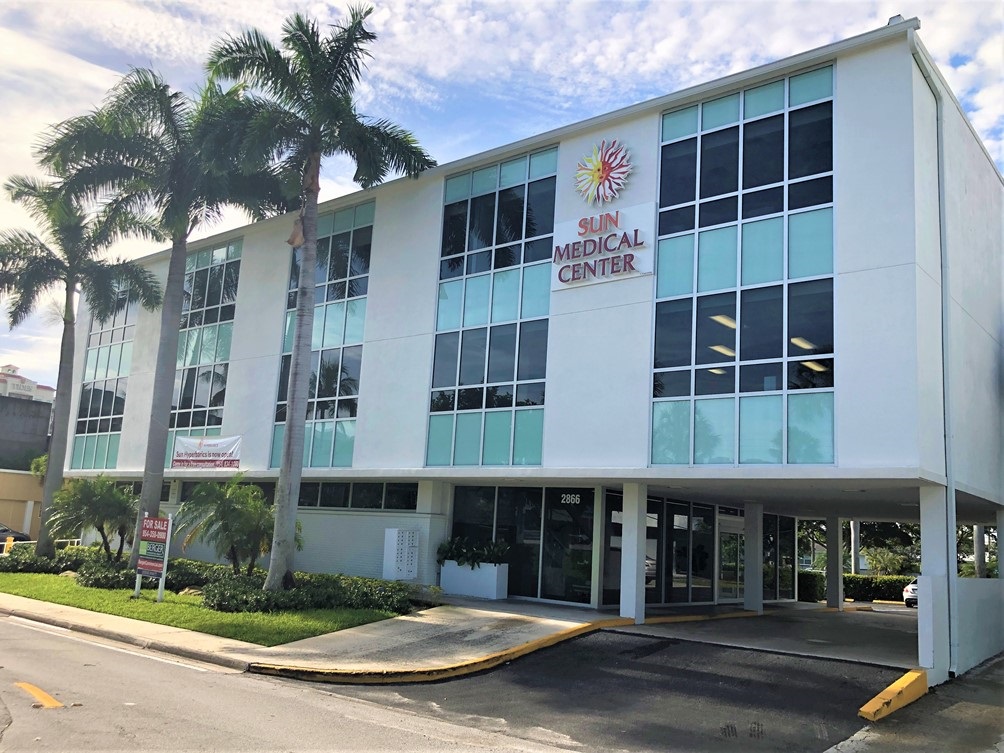 Fort Lauderdale, FL – July 31, 2020
Berger Commercial Realty/Corfac International Senior Vice President Stephen Hyatt represented the seller,
TDH 2866, LLC and TDH 2870, LLC, in the sale of two freestanding medical office buildings located at
2866-2870 East Oakland Park Blvd. in Fort Lauderdale, Florida.
The Sun Medical Center consists of two newly renovated buildings located adjacent to one another. The 2866 building comprises approximately 12,113 square feet on 3 floors. Broward Health, one of the 10 largest health systems in the U.S., is the main tenant in the building. The 2870 building comprises 1,940 square feet. Extensive renovations featuring Class A medical finishes were completed in 2018. The subject also features ample surface parking to accommodate medical use.
Sun Medical 2866 LLC, a New York-based investor, purchased the 1967-built, building for $4.4 million. The deal closed July 24. The buyer intends to occupy a portion of the building for its own medical practice.
The property is located on well-traveled East Oakland Park Boulevard, just east of Bayview Drive and west of the Intracoastal Waterway.
"There is tremendous demand for medical office buildings due to the stability of the sector and historically long-term tenants," commented Hyatt. "The medical office building sector continues to be at the forefront of leading real estate sectors, even in this challenging market, and continues to show encouraging signs for acquisition as well as development."
The buyer was represented by Lyman Phillips with Karlington Commercial.
About Berger Commercial Realty/CORFAC International: Berger Commercial Realty/CORFAC International is a regional, full service commercial real estate firm based in South Florida. Independent and privately owned since its founding in 1998, the firm is a member of CORFAC International, a global network of independently owned commercial real estate brokerage firms. The firm's property management and brokerage services include tenant/landlord and buyer/seller representation; project and construction management; receiverships; agency/project leasing; capital advisory/investment sales; retail services and more. For more information about Berger Commercial Realty's brokerage services, CALL 954.358.0900 or visit www.bergercommercial.com.
About CORFAC International: CORFAC International (Corporate Facility Advisors) is comprised of privately held entrepreneurial firms with expertise in office, industrial and retail real estate leasing and investment sales, multifamily property acquisitions and dispositions, property management and corporate services. In association with global affiliates, CORFAC International has 60 North American offices and 20 offices in global markets. Founded in 1989, CORFAC firms completed more than 11,000 lease and sales transactions totaling approximately 500 million square feet of space valued in excess of $8.5 billion in 2015. For more information on the CORFAC network, call 224.257.4400 or visit www.corfac.com.