Berger Commercial Realty Collects Supplies for Children's Diagnostic & Treatment Center's Back to School Drive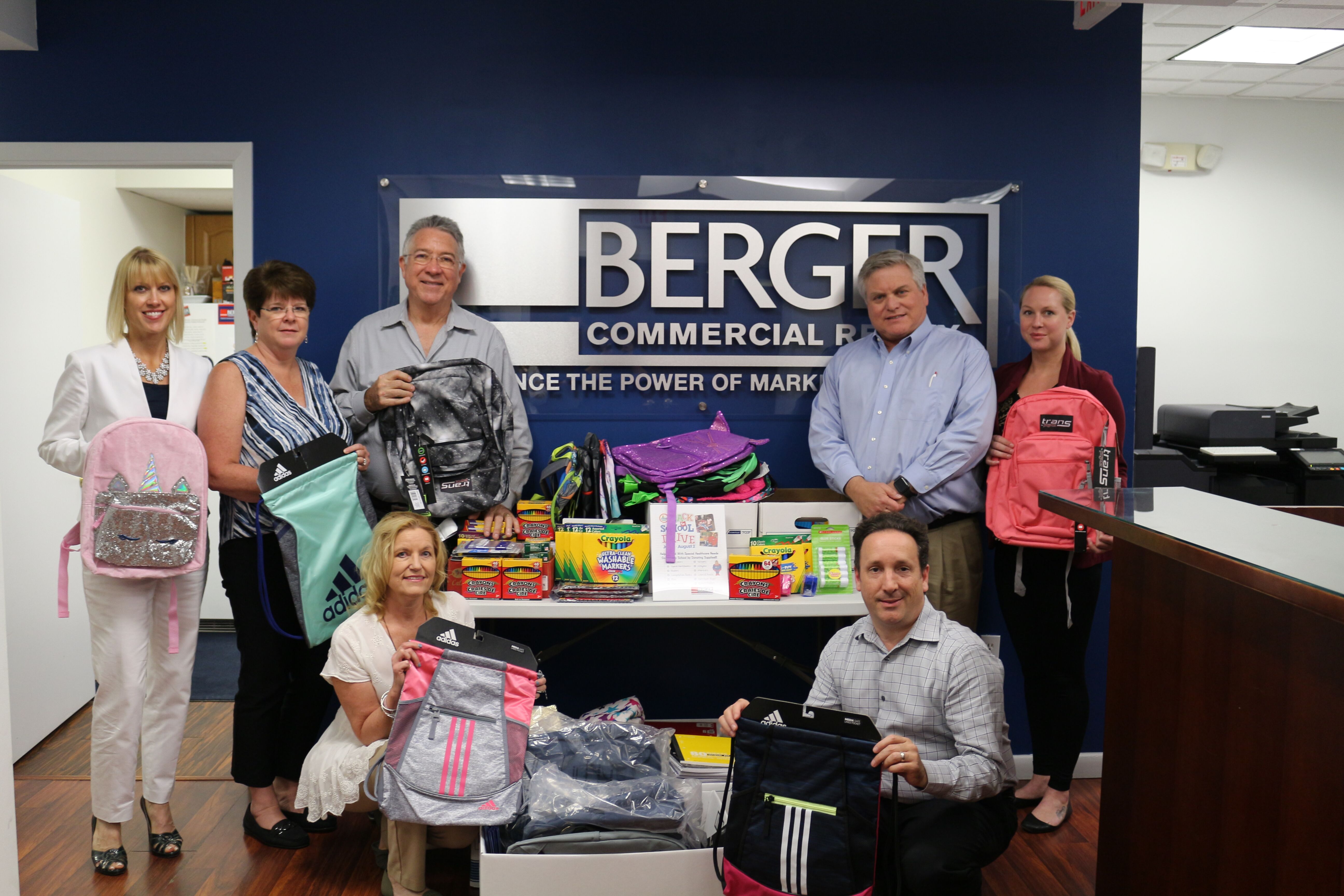 (front row) Berger Commercial Realty Senior Property Manager Love Levy, Sales Associate Lawrence Oxenberg, (second row), Sales Associate Mary Harris, Senior Vice President Judy Dolan, Senior Property Manager Shelby Smith, President and CEO Lloyd Berger, Office Coordinator Peyton Fannin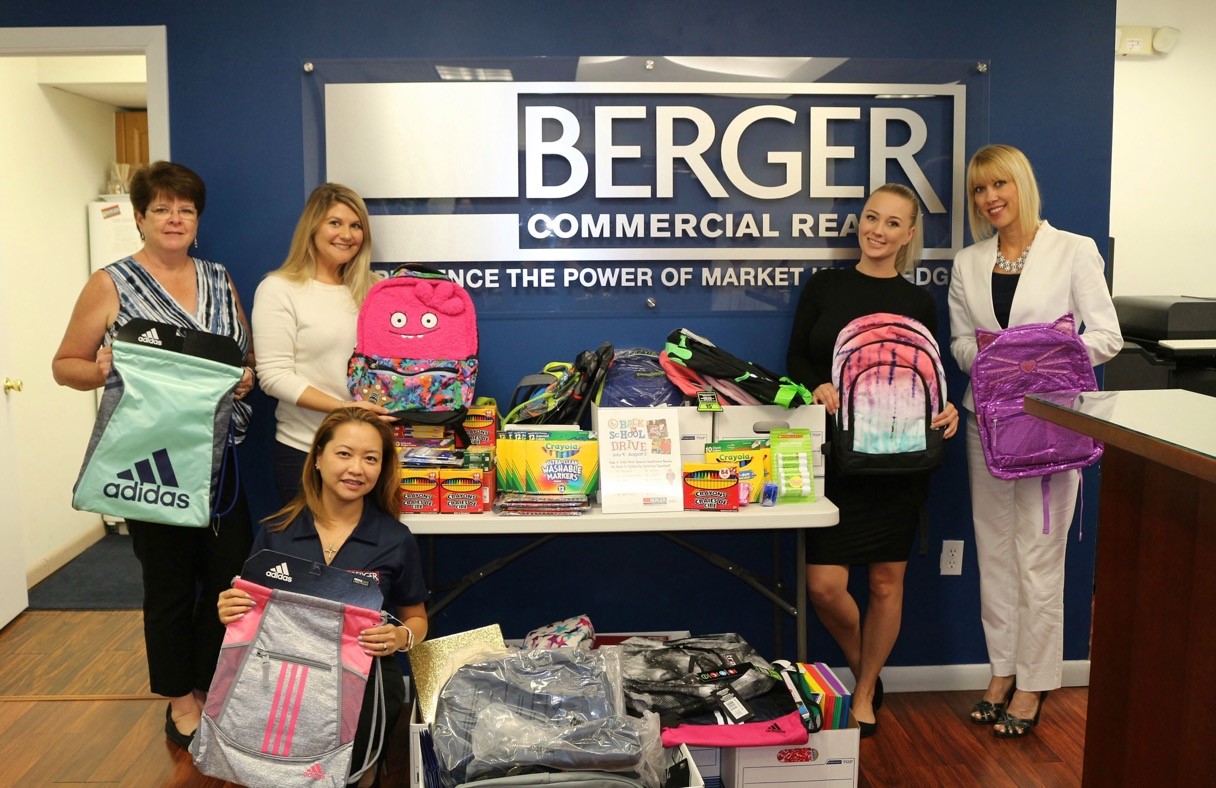 (front row) Berger Commercial Realty Lease Administrator Cecilia Kawiorski, (second row) Senior Vice President Judy Dolan, Children's Diagnostic & Treatment Center Development & Communications Specialist Ashley York, Marketing Manager Stephanie Bernota, Sales Associate Mary Harris
FORT LAUDERDALE, Fla. (August 6, 2019) – Berger Commercial Realty/CORFAC International recently concluded its summer back to school drive for pediatric patients of Children's Diagnostic & Treatment Center (CDTC) and helped fill backpacks for more than 800 boys and girls with special healthcare needs.
"As part of our commitment to giving back to the community where we live and work, Berger Commercial Realty is proud to support Children's Diagnostic & Treatment Center," said Lloyd Berger, president of the full-service commercial real estate brokerage and property management firm. "We hope our donation of school supplies will make the end of summer a little less stressful for the families of CDTC patients."
CDTC is a community healthcare agency that provides medical care, case management and social services to children and adolescents with chronic illnesses and developmental disabilities. Each year, Children's Diagnostic & Treatment Center provides more than 11,000 children and youth with family-centered, comprehensive prevention, intervention and treatment services. For more information about CDTC, visit childrensdiagnostic.com.
About Berger Commercial Realty/CORFAC International
Berger Commercial Realty/CORFAC International is a regional, full service commercial real estate firm based in South Florida. Independent and privately owned since its founding in 1998, the firm is a member of CORFAC International, a global network of independently-owned commercial real estate brokerage firms. The firm's property management and brokerage services include tenant/landlord and buyer/seller representation; project and construction management; receiverships; agency/project leasing; capital advisory/investment sales; retail services and more. For more information, visit www.bergercommercial.com.
About CORFAC International
CORFAC International (Corporate Facility Advisors) is comprised of privately held entrepreneurial firms with expertise in office, industrial and retail real estate leasing and investment sales, multifamily property acquisitions and dispositions, property management and corporate services. In association with global affiliates, CORFAC International has 60 North American offices and 20 offices in global markets. Founded in 1989, CORFAC firms completed more than 11,000 lease and sales transactions totaling approximately 500 million square feet of space valued in excess of $8.5 billion in 2015. For more information on the CORFAC network, call 224.257.4400 or visit www.corfac.com.