Berger Commercial Realty Brokers $1.4 Million Sale in Plantation Technology Park, Surmounting COVID-19 Hurdles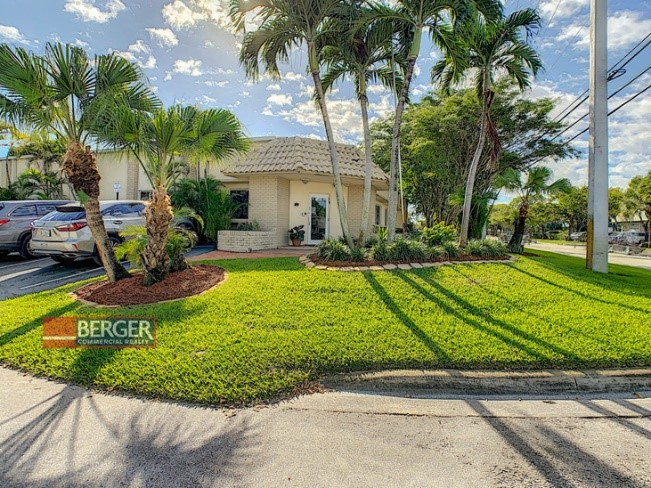 FORT LAUDERDALE, Fla. (June 22, 2020) – Berger Commercial Realty/CORFAC International Senior Vice President Judy Dolan and Sales Associate John Forman have brokered the $1.4 million sale of the ILC Building at 6502 N.W. 16th St. in the Plantation Technology Park to STR Commercial Properties, LLC.
The freestanding flex building with a corner location consists of 11,607 square feet of air-conditioned space and offers both ample office and warehouse space for the buyer's business, SEI Wireless Solutions, a provider of two-way radio communications solutions for venues and events. This is the second transaction that Dolan and Forman handled for the seller.
"This property was ideal for a business seeking a signature building," Dolan said. "Despite the numerous obstacles presented by the pandemic, we were able to facilitate a successful closing  on the sale of the building for our client."
For more information about Berger Commercial Realty sales, call (954) 358-0900.
—end—
About Berger Commercial Realty/CORFAC International: Berger Commercial Realty/CORFAC International is a regional, full service commercial real estate firm based in South Florida. Independent and privately owned since its founding in 1998, the firm is a member of CORFAC International, a global network of independently owned commercial real estate brokerage firms. The firm's property management and brokerage services include tenant/landlord and buyer/seller representation; project and construction management; receiverships; agency/project leasing; capital advisory/investment sales; retail services and more. For more information about Berger Commercial Realty's brokerage services, CALL 954.358.0900 or visit www.bergercommercial.com.
About CORFAC International: CORFAC International (Corporate Facility Advisors) is comprised of privately held entrepreneurial firms with expertise in office, industrial and retail real estate leasing and investment sales, multifamily property acquisitions and dispositions, property management and corporate services. In association with global affiliates, CORFAC International has 60 North American offices and 20 offices in global markets. Founded in 1989, CORFAC firms completed more than 11,000 lease and sales transactions totaling approximately 500 million square feet of space valued in excess of $8.5 billion in 2015. For more information on the CORFAC network, call 224.257.4400 or visit www.corfac.com.