Berger Commercial Realty Brings Vista Center to 100 Percent Occupancy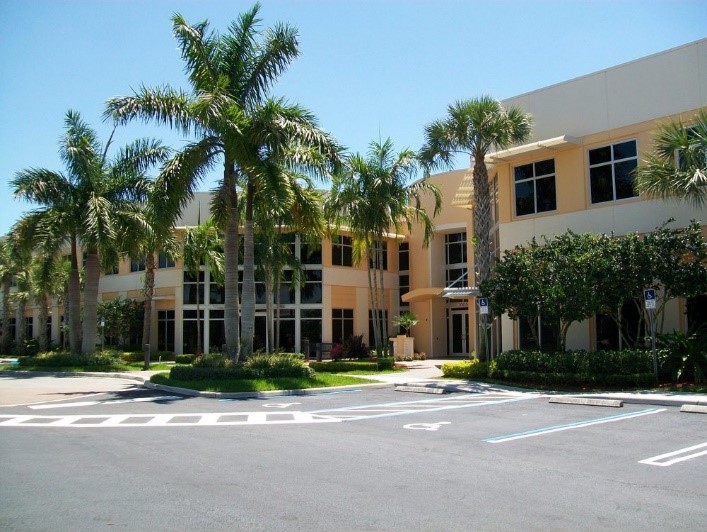 FORT LAUDERDALE, Fla. (November 6, 2019) – With the recent lease of 2,445 sq. ft. of office space to Holland Pump Company, Berger Commercial Realty/CORFAC International brokers Brian Batchelder and Joseph Byrnes have brought the 40,668-sq.-ft. Vista Center in West Palm Beach to 100 percent occupancy.
Located at 2005 Vista Parkway, the class-B office building is situated on a four-acre lot just west of the Florida Turnpike interchange at Okeechobee Boulevard. Vista Center offers covered and surface parking, frontage on Okeechobee Boulevard and impact-resistant windows.
"Brian and Joe have decades of experience in landlord representation," said Berger Commercial Realty President Lloyd Berger. "Their hard work and continued success are very appreciated."
For more information about Berger Commercial Realty's landlord representation services, call 954-358-0900.
About Berger Commercial Realty/CORFAC International
Berger Commercial Realty/CORFAC International is a regional, full service commercial real estate firm based in South Florida. Independent and privately owned since its founding in 1998, the firm is a member of CORFAC International, a global network of independently-owned commercial real estate brokerage firms. The firm's property management and brokerage services include tenant/landlord and buyer/seller representation; project and construction management; receiverships; agency/project leasing; capital advisory/investment sales; retail services and more. For more information, visit www.bergercommercial.com.
About CORFAC International
CORFAC International (Corporate Facility Advisors) is comprised of privately held entrepreneurial firms with expertise in office, industrial and retail real estate leasing and investment sales, multifamily property acquisitions and dispositions, property management and corporate services. In association with global affiliates, CORFAC International has 60 North American offices and 20 offices in global markets. Founded in 1989, CORFAC firms completed more than 11,000 lease and sales transactions totaling approximately 500 million square feet of space valued in excess of $8.5 billion in 2015. For more information on the CORFAC network, call 224.257.4400 or visit www.corfac.com.